Our Café au Lait Cup—Now for Sale!
September 19, 2011 | by Sadie Stein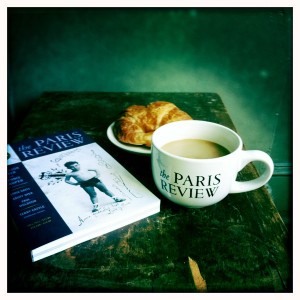 Yes, now our brand-new, limited-edition Paris Review café au lait cup is for sale in our store! We have been drinking from them since they arrived here in the office, and our coffee and tea taste extra scintillating. They also have a satisfying heft.
But wait! For just a few dollars more, you can get the cup, plus a full year of fiction, poetry, and interviews. That's right: four issues of The Paris Review plus the smartest cup in your kitchen. Now, that's what we call a delicious offer.