And We Have A Winner!
June 1, 2011 | by Sadie Stein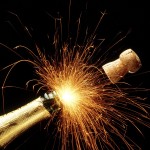 We asked, you answered: the thunderous response to our Arcadia ticket giveaway contest made this a tough decision for the panel of judges. The challenge was to write a couplet answering the question "Does Carnal Embrace Addle the Brain?" Entries ranged from the sublime, to the very long, to the ridiculous—with everything (and a lot of adult content) in between. The winners were chosen by an elite panel selected for their expertise—and experience—in brain-addled behavior. Criteria included keeping to couplet form; topical subjects; inventiveness; or anything that made us laugh.
Our winner gets a pair of tickets to Broadway's Arcadia; our three runners-up will receive ever-chic Paris Review tees.
The Runners-Up:
He made up the apple to hide his depravity.
Testicles dangled. "My God!" he said. "Gravity!"
—Kay Nine

Brains and dicks are of similar stuff.
One used unrestrained causes horrors enough.
—DJD

To all police, when on (or off) duty,
Protect, not rape, shirtless, blacked-out booty.
—Michael
And Our Winner:
Carnal Embrace Turns a King Into a Beggar
And makes a Single Man out of Arnold Schwarzenegger
—Guy
Congratulations, Guy and thank you all participants for many entertaining (and occasionally alarming) hours! Stay tuned for more competitions in the future ...